Welcome to Dunwoody Dreaming!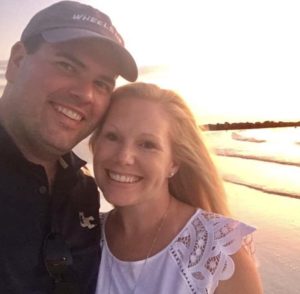 We are happy to welcome you to our website where we hope you will allow yourselves to dream even when those dreams may not yet become reality.
Dreaming does not come naturally to me.  I am a realist, and a very practical person by nature.  My husband on the other hand is a dreamer, a big dreamer.
Having apartment hopped around Atlanta for our first 5 years of marriage we finally landed in Dunwoody in 2013.  Great schools, great location, and as much of a village feel as is possible for the English girl, and enough space for the country guy to not feel claustrophobic.
When we bought our house in 2013 he saw great bones, I saw a house that needed a lot of work.  He could instantly see potential and I just saw dollar signs.  But I soon learned that dreaming is fun!
I would see contractors at people's houses and wonder what amazing project they were working on inside and what inspiration we could draw for our home.  Between us we have 3 and a half masters degrees and 3 young children which have made house projects take a back seat.  That is ultimately how this website came about: a desire to broaden our dreams and horizons and help others in the process.
We adore the village feel of Dunwoody, the schools, activities, restaurants, stores and we want to pour back into our community by promoting local contractors, architects, designers and service providers.  Our goal is to help people see the potential in their houses and play out their dreams, while also helping our local businesses in promoting their work on our site.  Whether you are about to start a project, just dreaming of one, or simply need a plumber or gutter cleaner our hope is that this is where you will turn to get connected.
Thank you,
Hannah and Steven Simms