There's nothing quite like calling your friend to say "Hey can I please come use your bathroom… for my website?" But you'd better believe that I did, and thankfully Mary Stewart was happy to let me come admire their latest renovation on their new home.
When you think about adding value to a home, an updated bathroom should certainly be on the list of must dos. I like to think about it from the perspective that a bathroom is an importance place in your house. It's where you start and finish your day, so it may as well be a place that you enjoy being.
Not only is this blog about providing contacts and resources to our neighborhoods, but it is also about showing you how people have made the most of the space that they have to fit their needs. Mary Stewart's bathroom was a great example of this: they needed to create a full bathroom on the main level of the house for her dad who has limited mobility. Thankfully for them they already had a room that could be used as a bedroom and they were able to do a relatively simple change to the half bath to make it a full bathroom. Here is the before picture: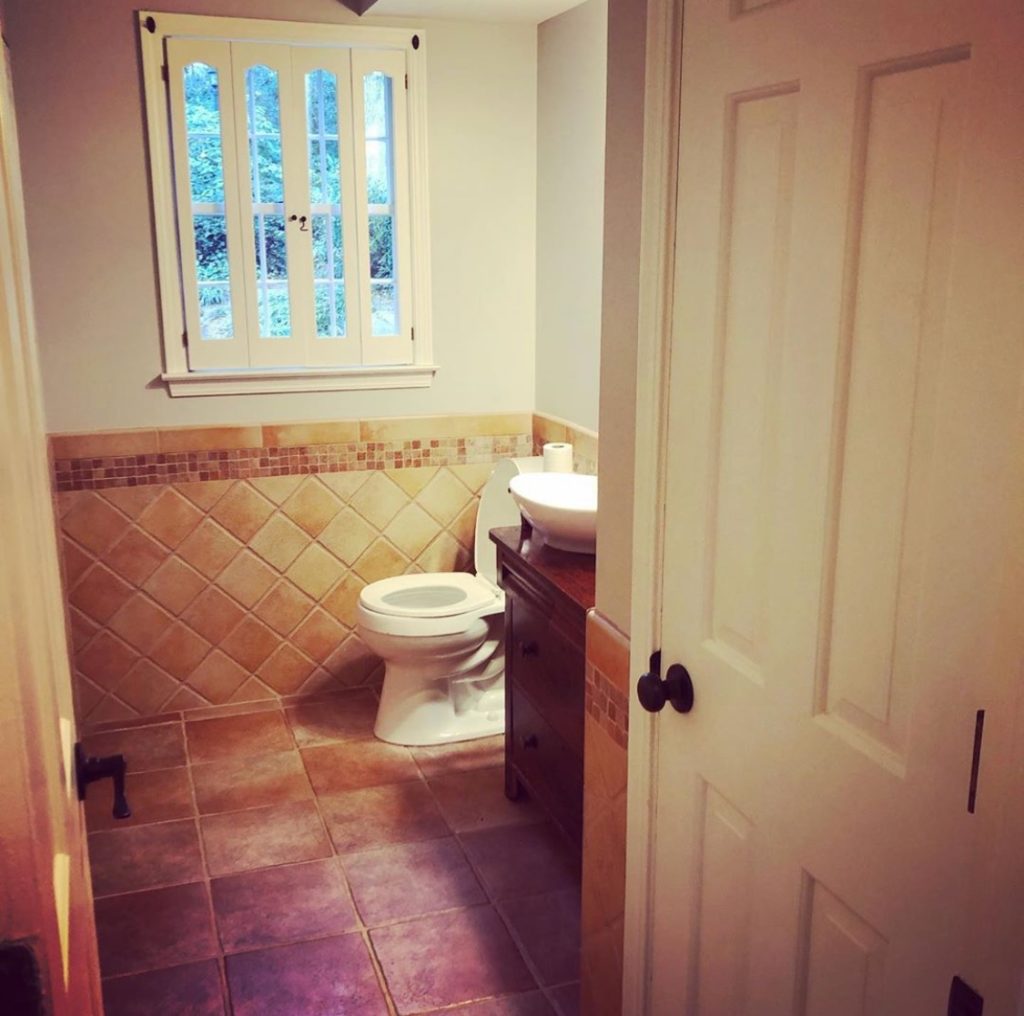 The door on the right was actually a closet that they took out in order to add an accessible shower and larger vanity. Look what they ended up with: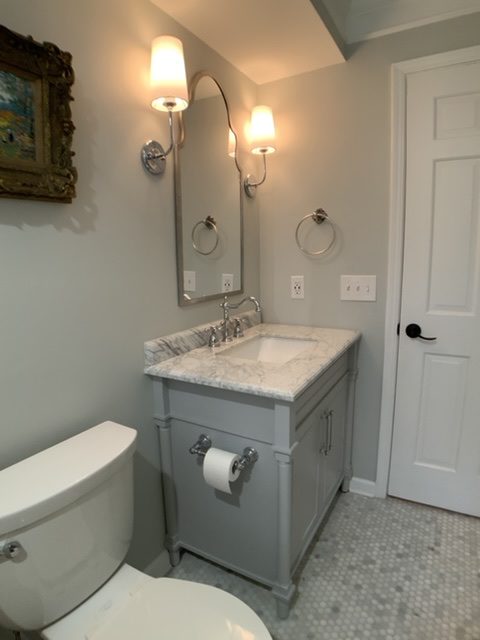 It looks so much bigger with the closet taken out. Of course, not all of us have an extra closet in the bathroom, but maybe you do and this might give you an idea. If not, then take a look at the finishes and dream!
Some advice from your neighbors after doing this renovation was to research and pick colors before you hire the contractor so that decisions are not needing to be made in a rush. Thanks for letting us into your bathroom friend!