It's week three of quarantine and we are all hanging in there.  My house looks like a tornado ripped through, my kids are still eating more than I ever thought was possible, and if I step on one more lego….  Anyway, I digress!  Funnily enough, writing this blog is a wonderful distraction and I hope it serves to do the same for you as you read.
Before all this started, I enjoyed taking photos of some great houses.  One of the things that motivated me to get this thing off the ground was trying to figure out how people make the most out of the space they have.  The house we are featuring today has maximized its space beyond belief.   The Jeon family did a kitchen renovation a few years ago and the house in the before photos is almost unrecognizable now.  With 4 children, they need all the space that they can get, and they definitely achieved that with the work that they have had done.  They extended the kitchen into the garage and then built another garage on the side of the house.  I didn't take a photo of the exterior of the house but, for reference, they live in a ranch style house and it is shocking how much bigger the interior of the house is with this renovation.  Below are 3 photos of the kitchen as it was originally, and a photo of the dining room which was knocked through to the old garage to become the new kitchen: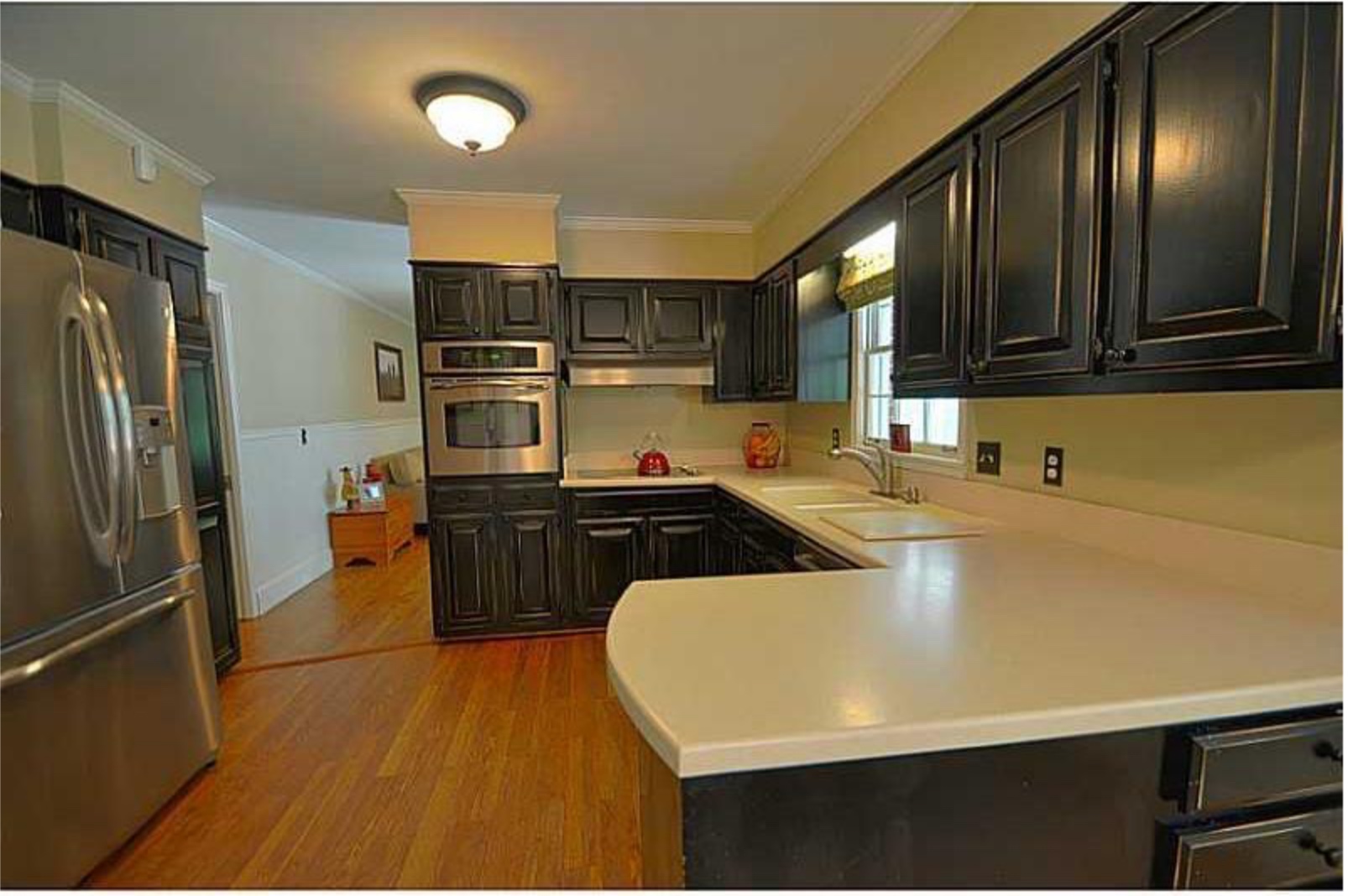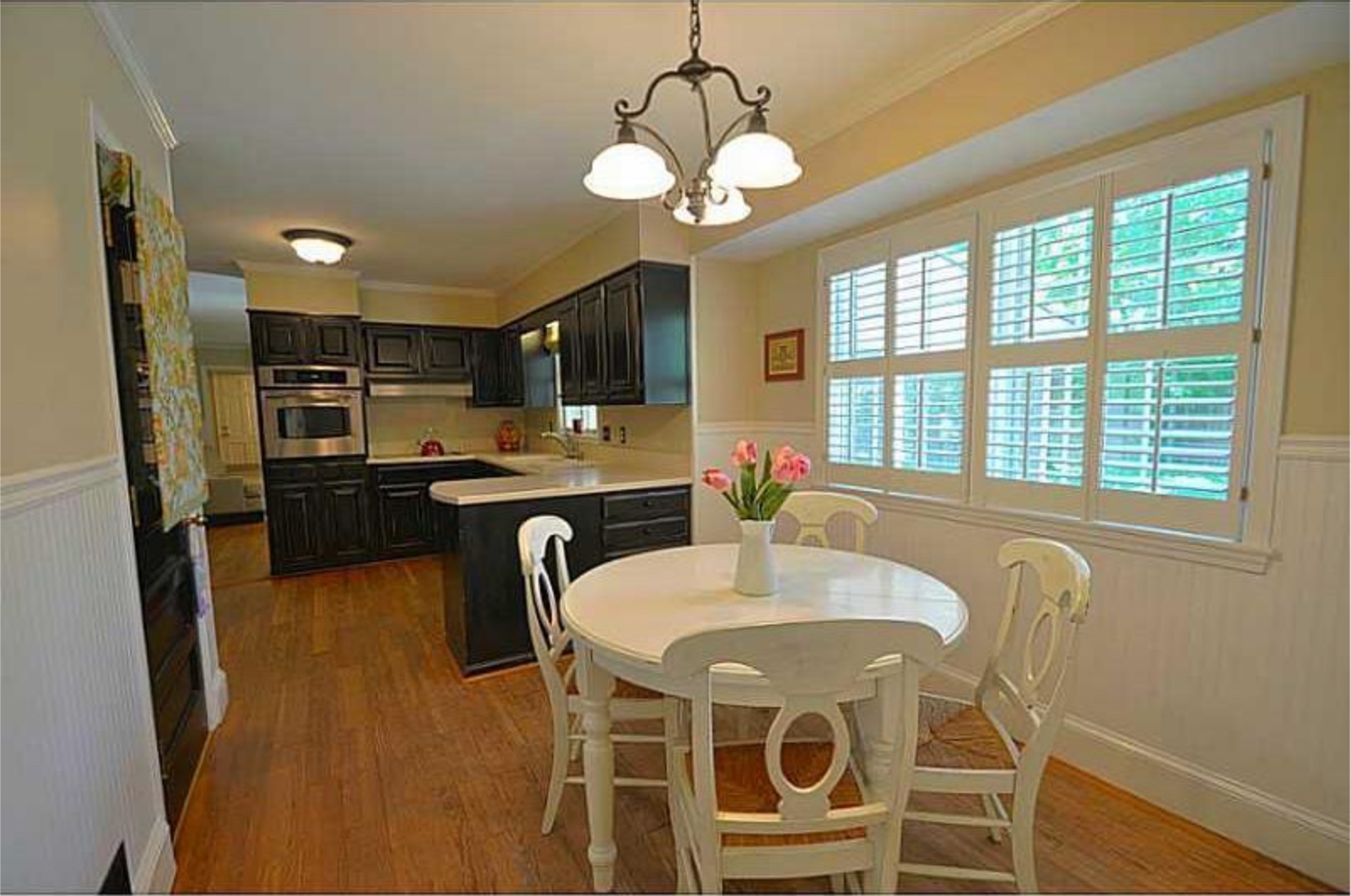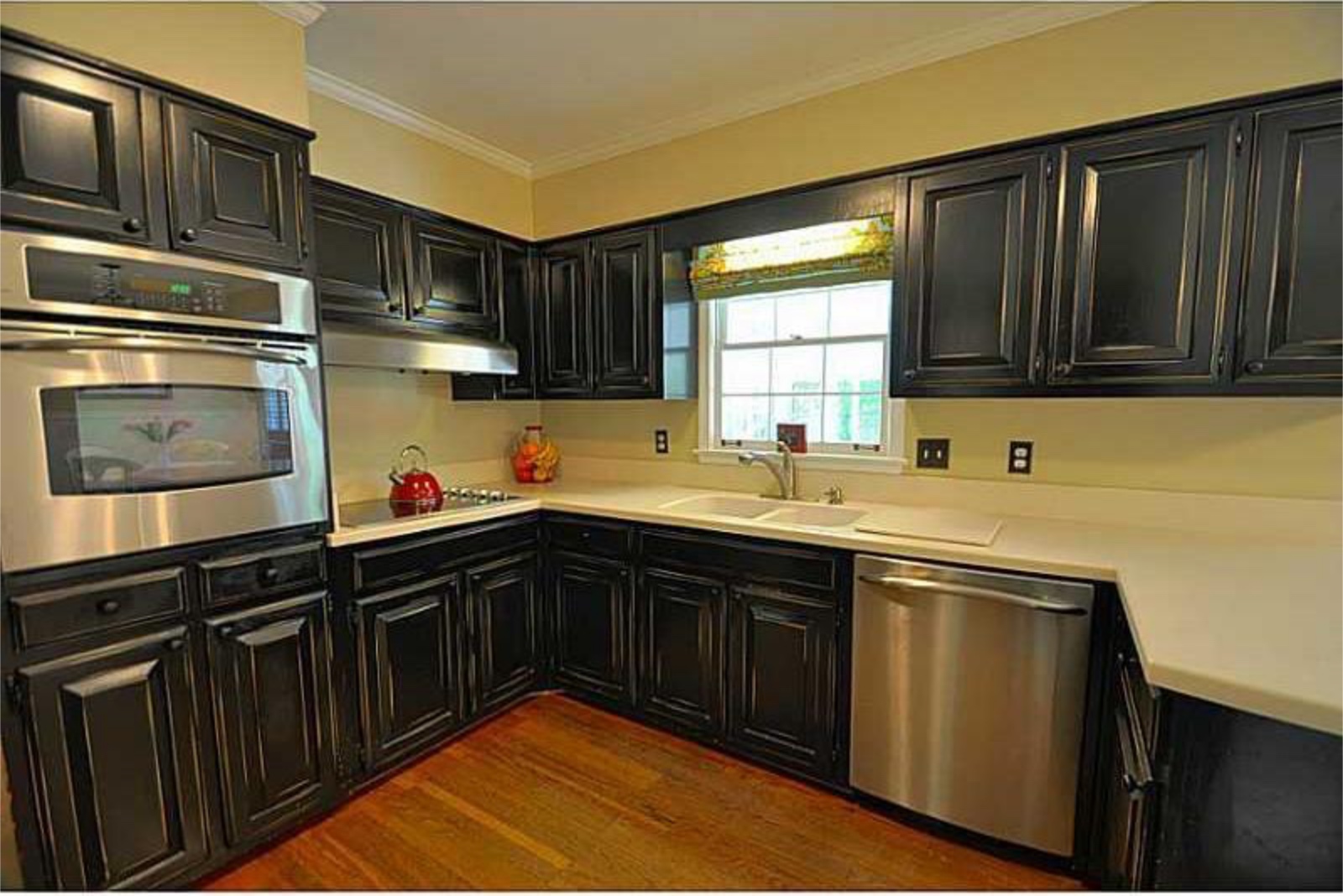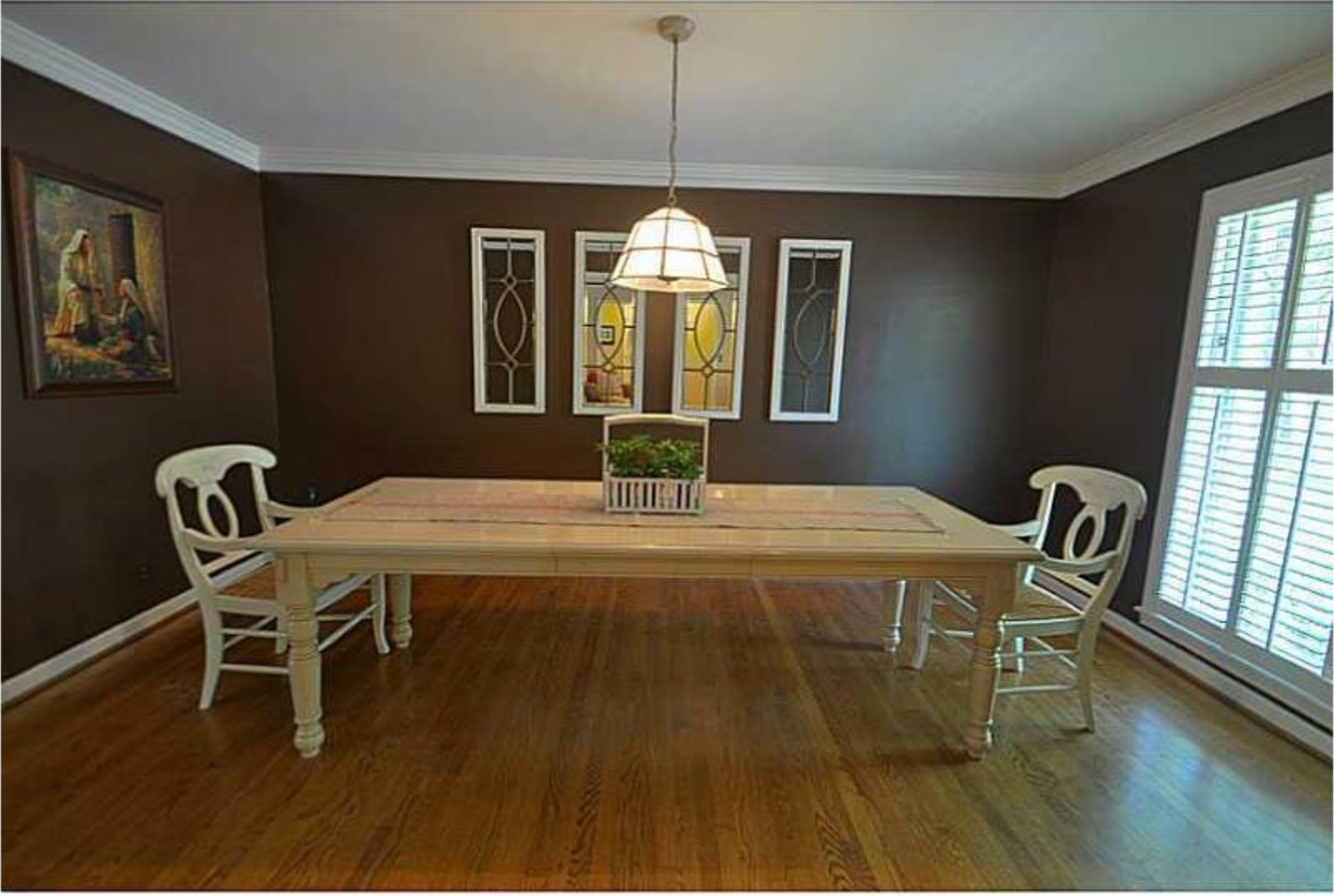 And this is what it looks like now, with enough space for a bar stool (chair) for each child!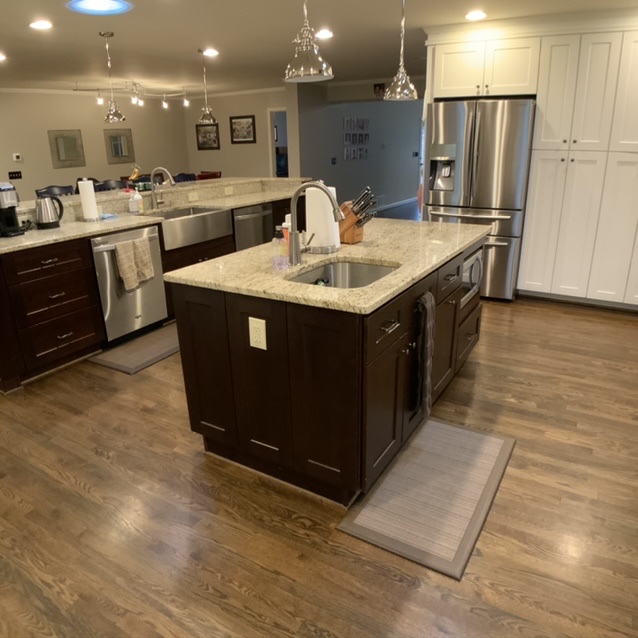 Wanda designed the whole thing with her contractor knowing that they wanted plenty of counter space, good flow to the room, and a farm sink.  She also added an extra dishwasher which, in my humble opinion, is genius!  This is especially true right now, when we are stuck in our homes all day… the number of dirty dishes!  Crazy!  Here are some more photos of the amazing space they created: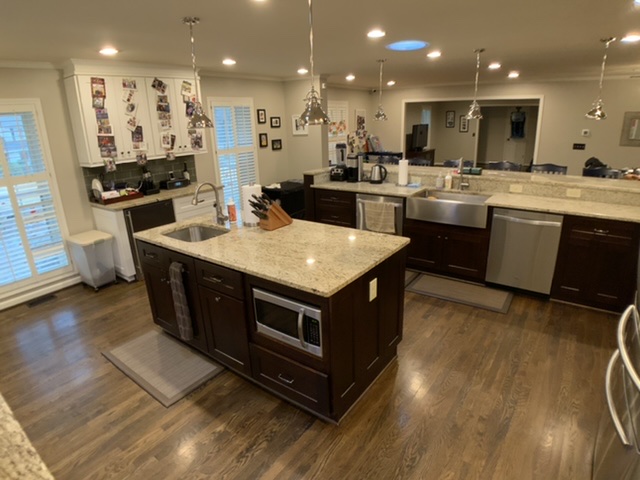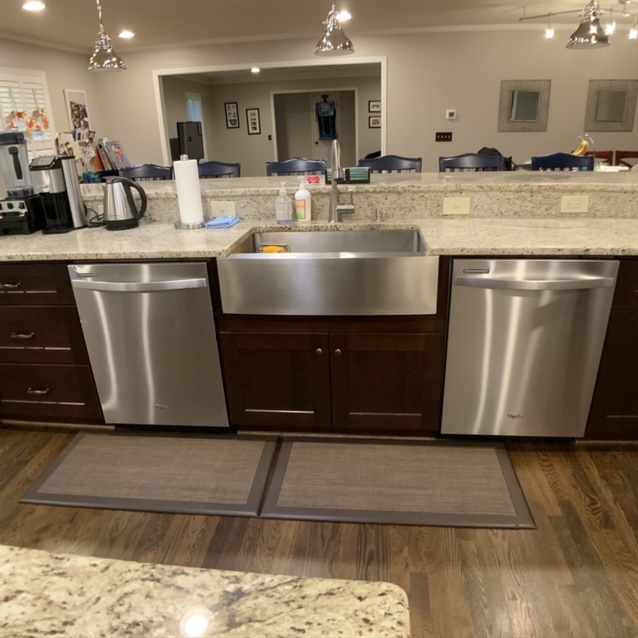 The Jeon's renovation made such a difference to the communal space in their home, and it looks phenomenal!  As with so many of our other featured renovations, Wanda said that she was glad to be involved in every step of the process as there is no detail that is insignificant.  Even little things like where a light switch should go, where on the wall you want the thermostat to be positioned, or which way you want a door to open, are all things that may seem insignificant at the time but will bug you for years to come if they are installed in the wrong way.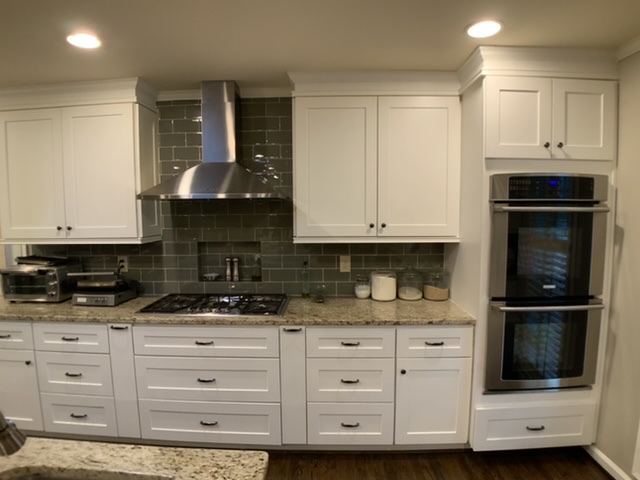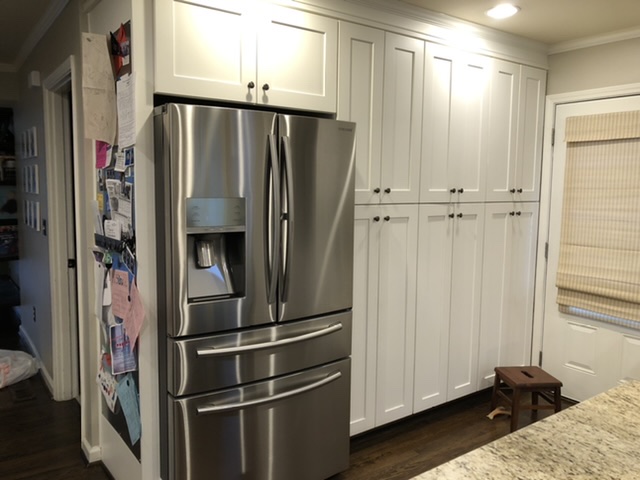 Jeon's, thank you SO much for letting me into your house pre-lock down, I'm so thankful we managed to fit it in.