I don't think there has ever been a time in my life when I have been so thankful to have a roof over my head.  The big storms that hit on Easter Sunday were a reminder of how fortunate we are to have a nice home and how quickly that can be taken away.  That, coupled with the 5 weeks of quarantine that we have been in, have made me ever more grateful for my little family and the house that we have been blessed with. As crazy as it is with littles running around all day long, it is a blessing to be able to provide them a home and with that, of course, comes a good roof.
We were trying to think of things that people might be able to get done, or need to get done, without having people inside their homes and what better than replacing a roof?
So, today's blog post is not a big glamorous before and after, but what I call a rather "boring" before and after.  Steven then corrected me that it might not be glamorous, but it is one of the most important updates that houses need over time.  Our house needed a new roof about 2 years ago.  Actually, it probably needed one about 4 years ago, but we put it off.  There were little brown patches on the bonus room (over the garage) ceiling from roof water leaks that kept appearing ever so slightly bigger.  Was it really getting bigger, or were we just worrying?  It wasn't super obvious, so we tried to ignore them, and then one night Steven decided to put a tiny pen mark on the edge of them to see if they were growing.  Sure enough, after the next big storm it had grown rather a lot.  Word to the wise: when you start seeing brown patches on your ceiling you most certainly need a new roof!   The extra damage being caused by water getting in could cost you way more in the long run.
So alas, we had to get a roof.  It's one of those updates that no one notices, but you really want to have a good job done.  One of my husband's many skills is doing plenty of research on who to get to do the job.  After getting quotes from no less than 7 roofing companies, he chose Nick Mees from Element Pros and we could not have been happier.  Nick came in with one of the lower prices than many of the other companies we had come out, and seemed like someone we could trust to do a good job.  We also chose Nick because his business is located in Dunwoody. Take a look at the wonderful work his team did on our not so boring roof.  Here is one of the holes that was responsible for those dreaded brown marks: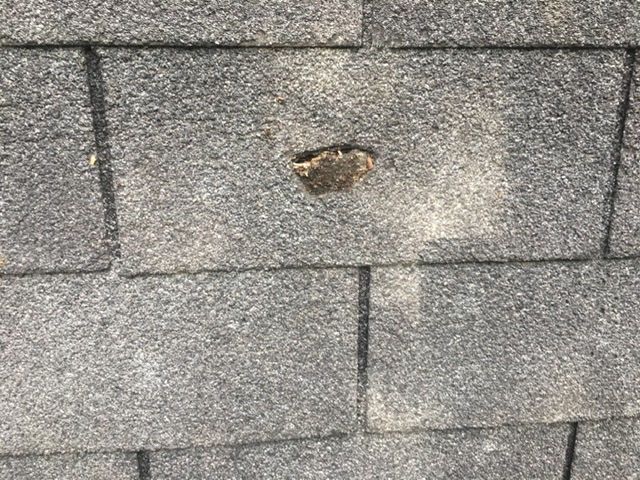 And here are the before and afters placed side by side for you to see the changes.  In the first set you can see Nick added a chimney cricket (Steven had to tell me what this is!) to shed the water away from our chimney when it rains: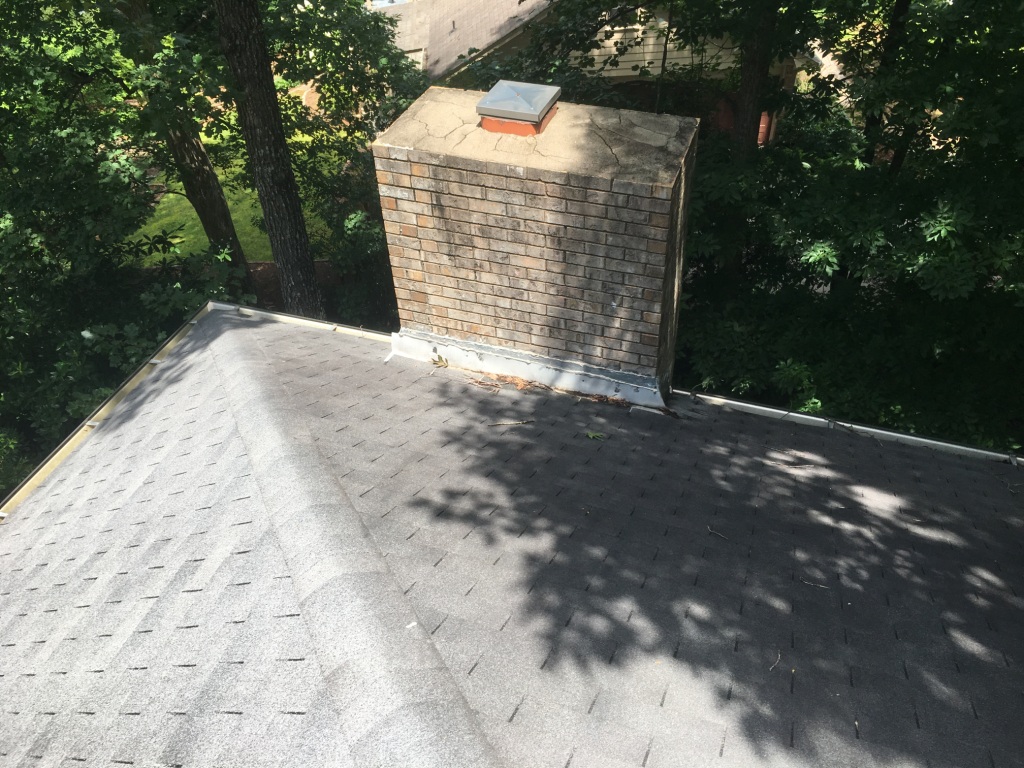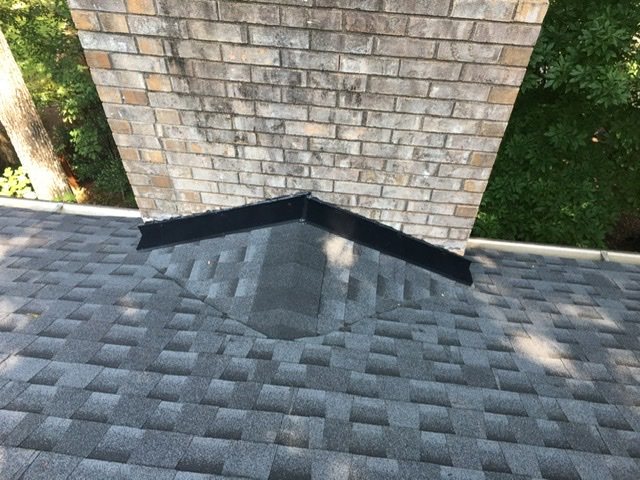 And this is what it looks like now, without a hole and with new pipe flashing: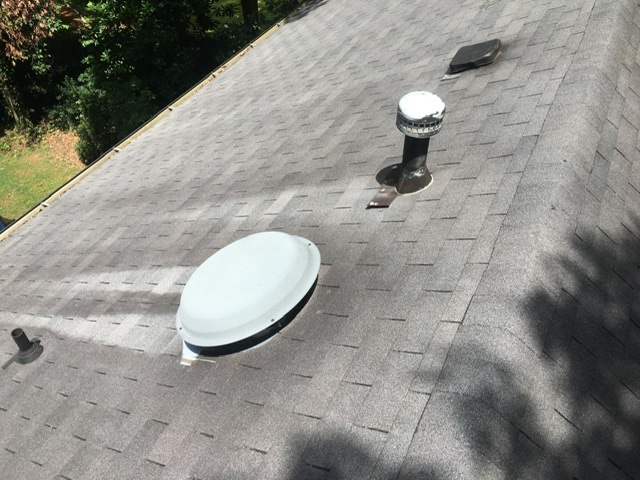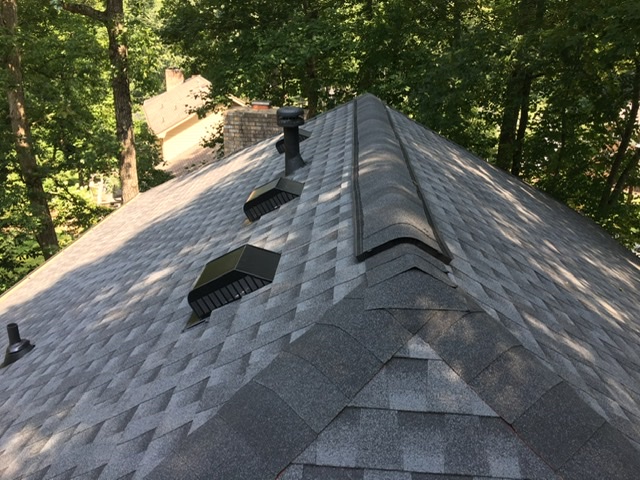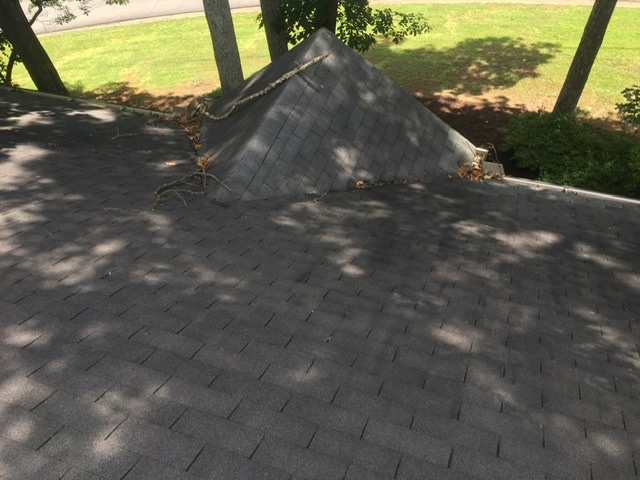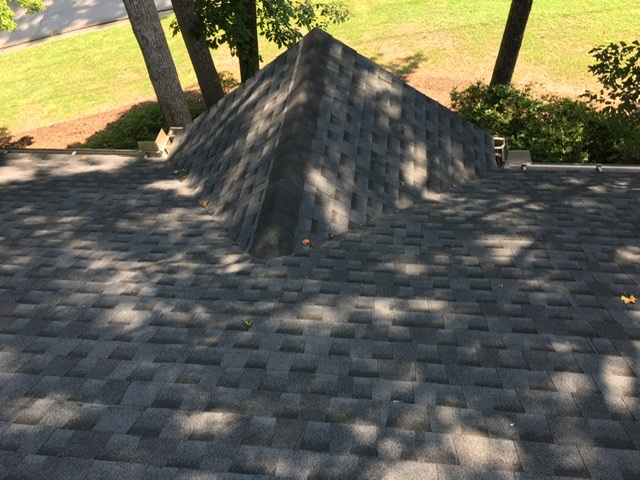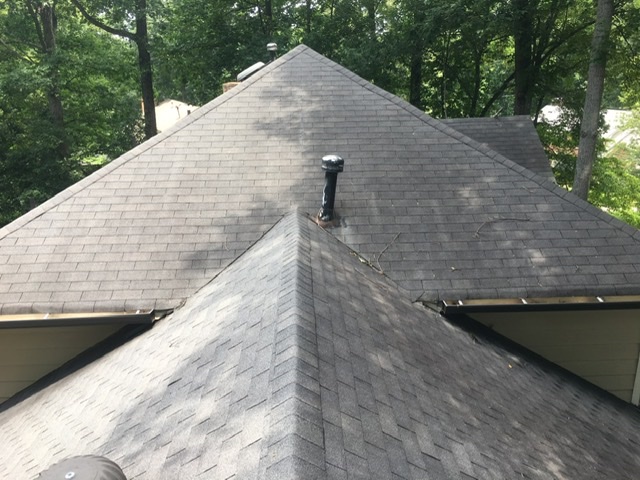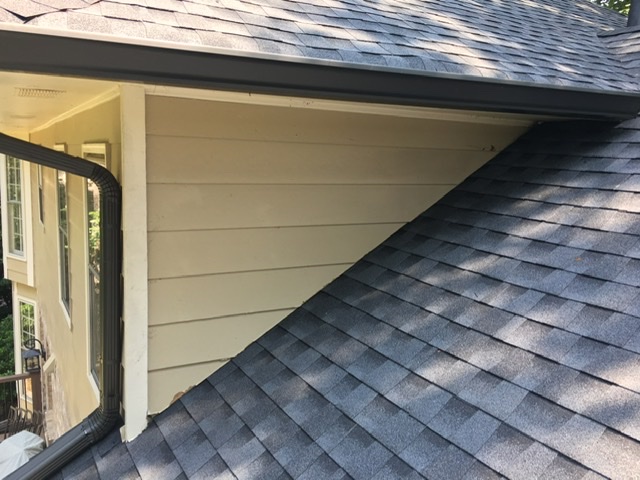 In the current economic climate we like to try to support our local businesses as much as possible and Element Pros roofing is headquartered in Dunwoody.  They have been in business since 2006 and make it their goal to provide a stress-free and surprisingly affordable roof replacement process for our customers. Nick is very friendly and shared that his job is to learn, listen and consistently deliver on an improved construction experience.  He understands that it is better to do the job right the first time, and build roofs that are built to endure the elements.  If you are in need of a new roof then we encourage you to reach out to Nick.  Click here for his contact information.