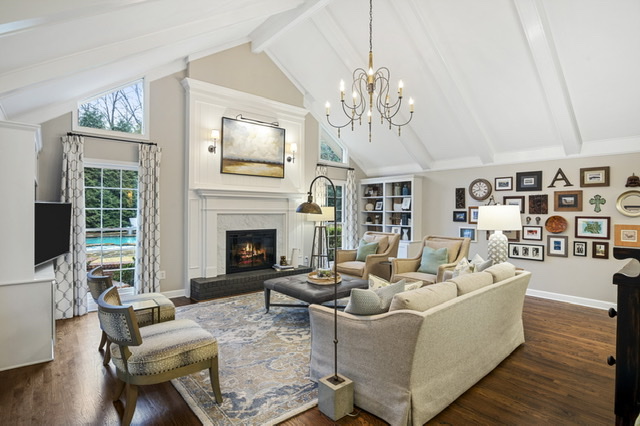 We are back on course with lovely home renovations for you to enjoy.  Personally I adore the house we are featuring today!  The Adkins family are some of our dear friends and I have loved getting to live vicariously through them and enjoy not only their beautiful house, but also their lovely pool and yard.  To be honest there really isn't much to say about this house as the pictures speak for themselves.  Brandon and Kelly waited for the perfect house to come on the market for 5 years before purchasing this one.  They specifically wanted a walk-out back yard, a guest bedroom on the main floor, and a bonus room that could be turned into a craft room.  This house met all those needs!  Kelly and Brandon worked with a team of people to make this house as gorgeous as it is.  The three main rooms we thought we would show today are the family room, the mud room, and Kelly's craft room.  So, without further ado check out the before pictures of their family room and sweet baby who also made the cut!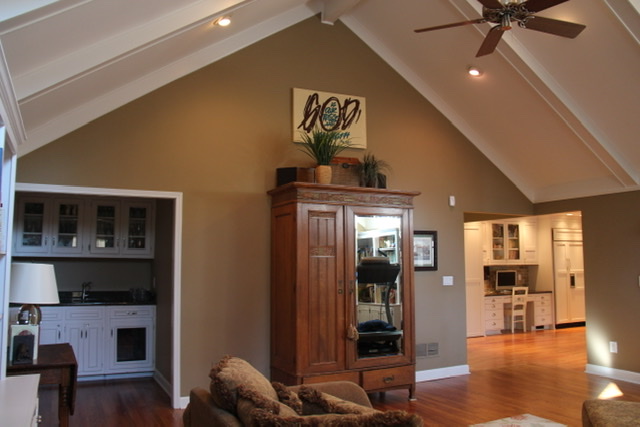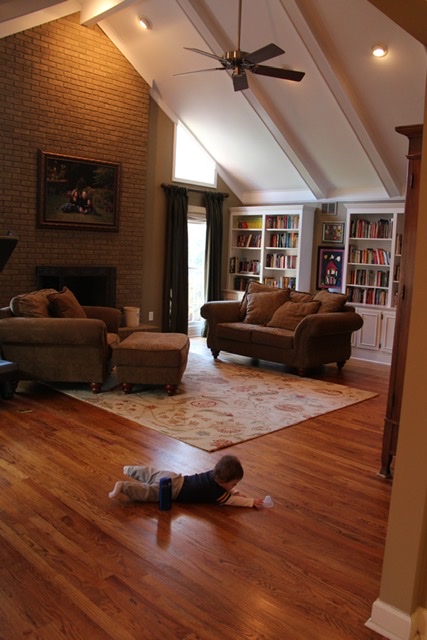 They worked with a designer to choose the colors and decor for this room.  I think one of the most unique features of this room to me is the wood that they put in the back of the built-in book cases.  Brandon went to a Otto North Carolina to find the wood for this project, and the effort certainly paid off.  The majority of the wall decor came from their travels around the world making it all the more meaningful for them as a family.  Kelly pointed out that many of their framed smaller pieces are actually nice postcards that they found along the way.  What a great idea!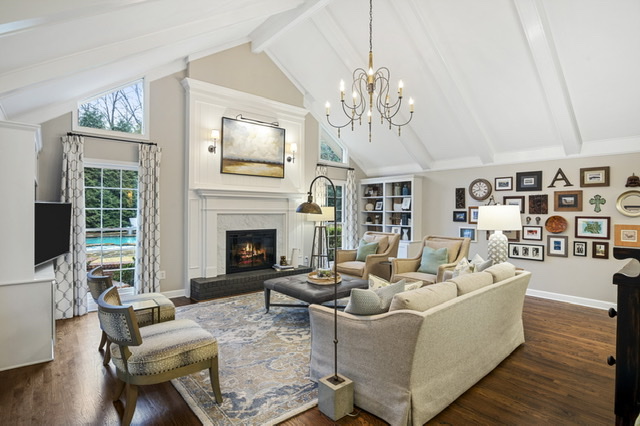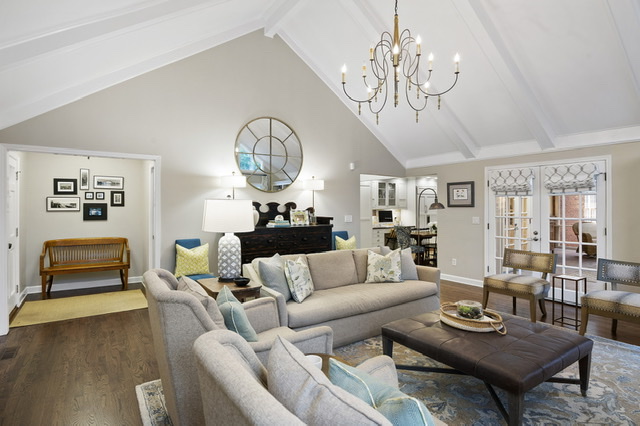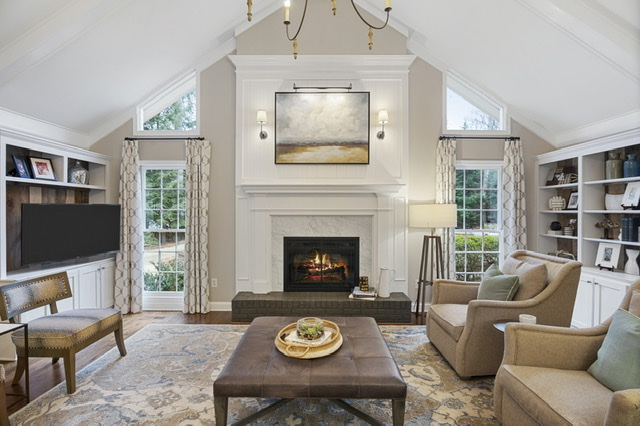 When the Adkins purchased this house there was a formal dining room that they were able to turn into Kelly's dream of having a craft room.  Having been honored to do a craft evening with Kelly, this room is certainly an absolute dream!  She worked with a designer, a cabinet designer and a contractor in order to make her own mini Hobby Lobby in her house! Here is what it looked like before: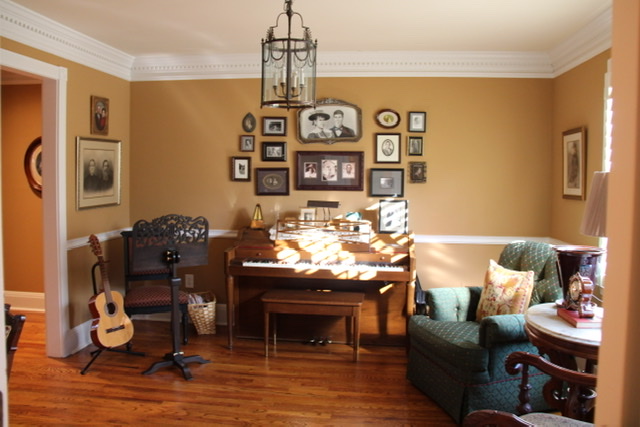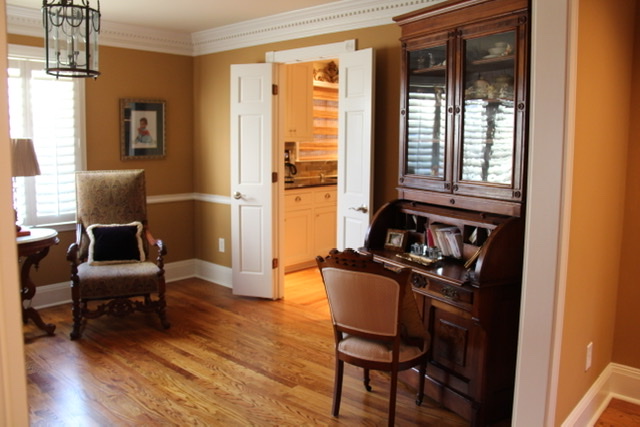 And here is the most relaxing, most organized craft room that I have ever had the privilege of stepping foot in: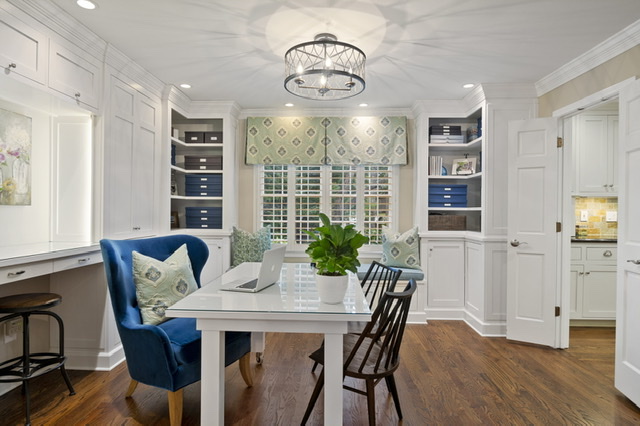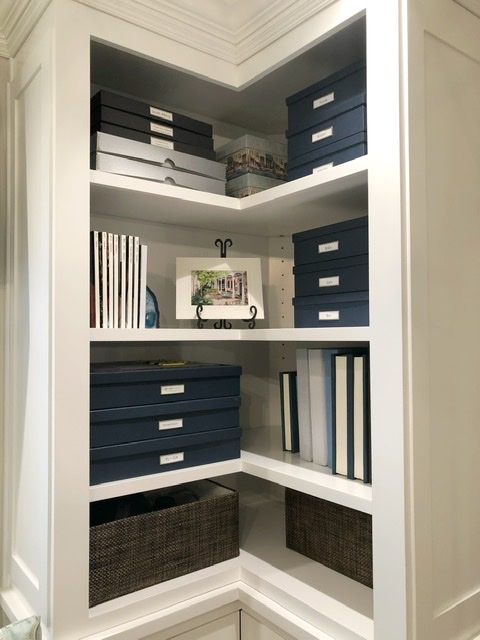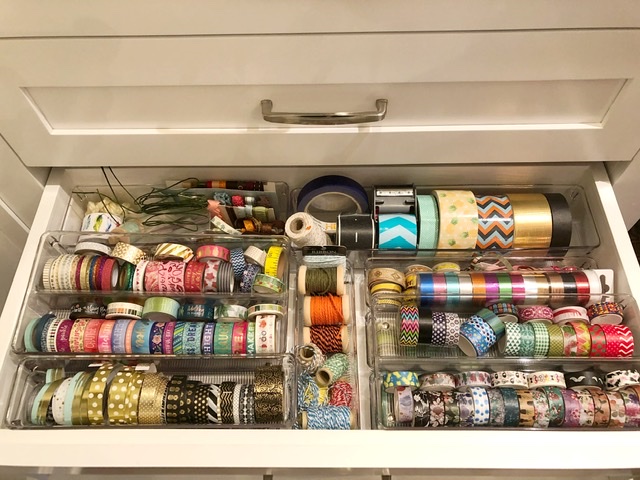 Next up is the mud room.  If you look back at the original photo of the family room you will see that there was a wet bar.  Brandon and Kelly removed the wet bar and opened up that area into a corridor/mud room with an external door to the driveway.  They removed the old laundry room (seen in the before picture below) to upstairs in order to create a large walkthrough mud room.  With three little boys in their family the mud room and sink were a great addition: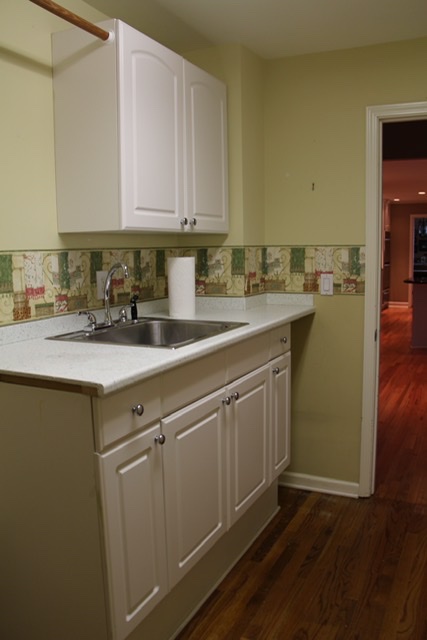 And here is the final product, perfectly organized in the most tasteful of ways: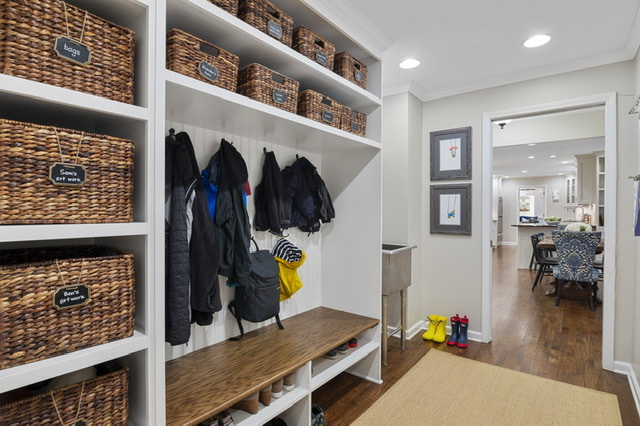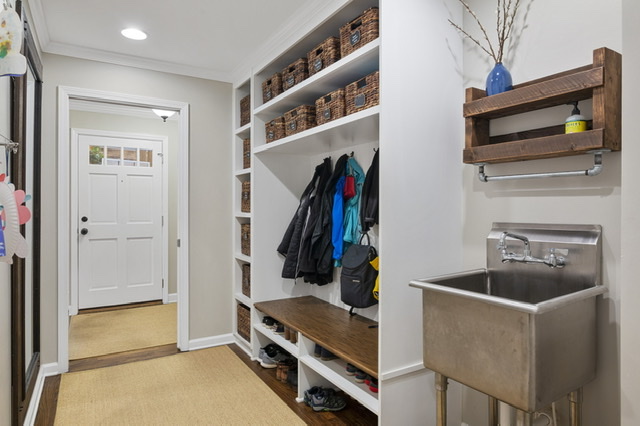 I wish y'all could see this house in person as it truly is beautiful.  Brandon and Kelly, thank you for allowing us inside your home!